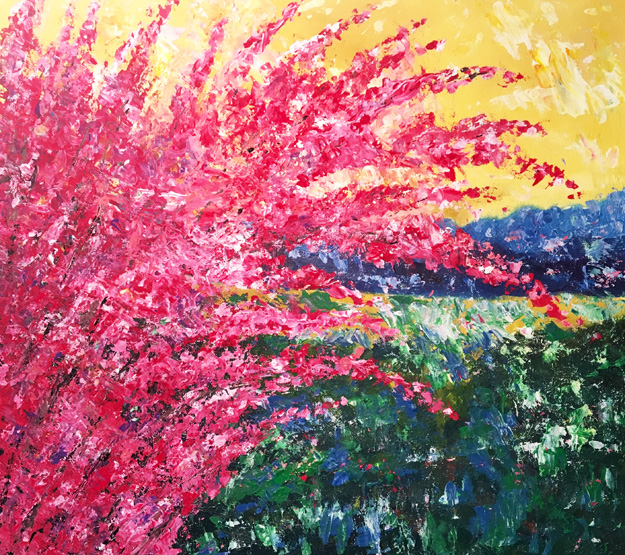 WELCOME GROUPON USERS
Your vouchers are accepted at all Mediterranean Cruise Cafe classes.
TO SIGN UP FOR A CLASSES please e-mail me.
---
April 19, 2018: April Showers watercolors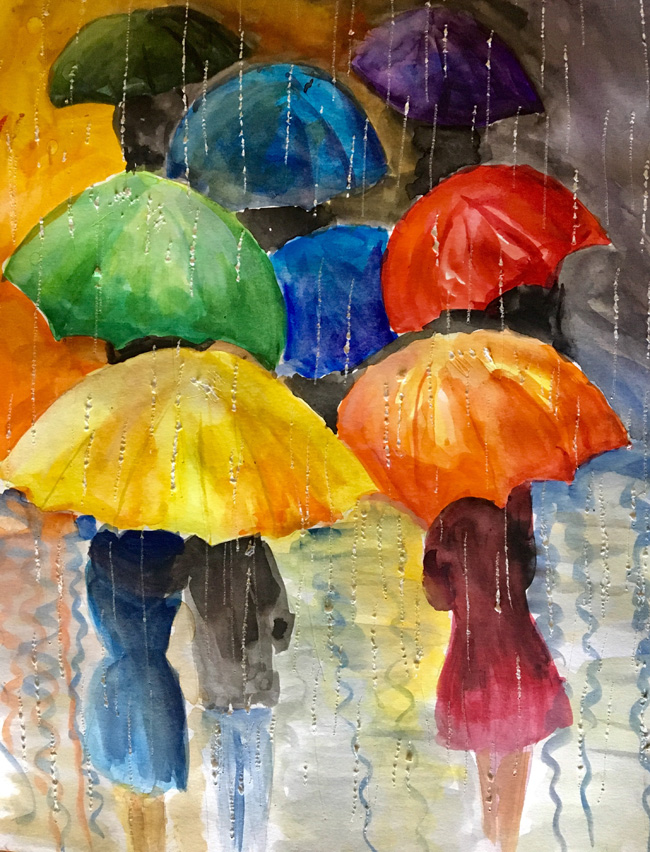 These bright umbrellas make a rainy day much better!  No worries on drawing skills, they will be traced on for you.
Location: Apple Valley Apple Valley Community Center, Hayes Rd, Apple Valley MN
Time: 6-8:00 p.m.
Price: $25/person sorry no Groupons
---
April 24 , 2018: Spring Celebration palette knife acrylic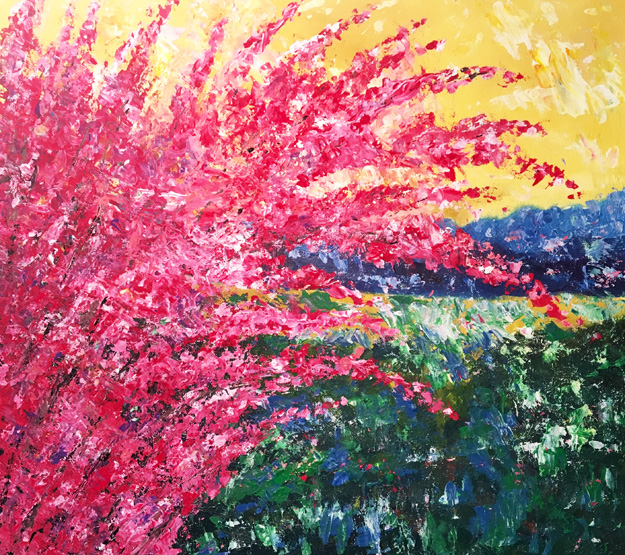 Spring surely blooms in this bright palette knife painting.
Location: Mediterranean Cruise Cafe, 12500 Nicollet Ave, Burnsville, MN
Time: 6-8:30 p.m.
Price: $26/person with Groupon
---