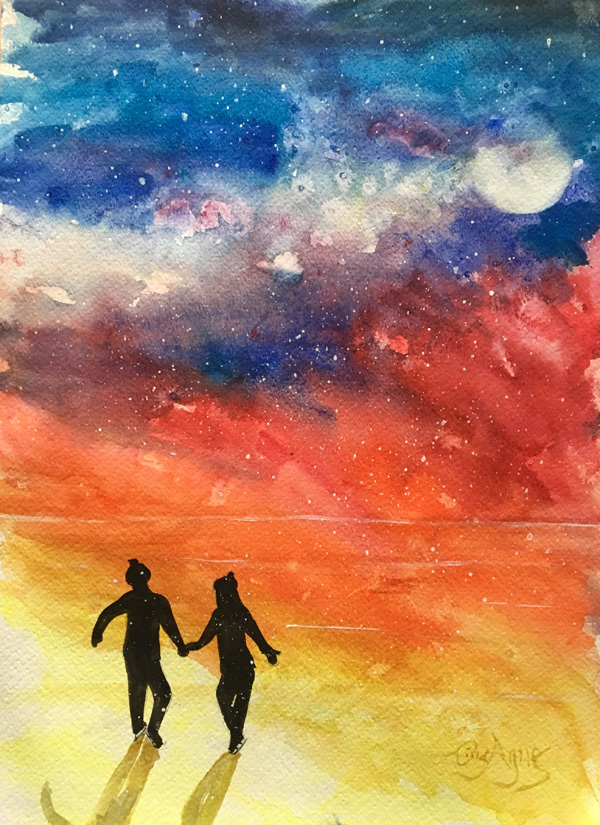 WELCOME GROUPON USERS
Your vouchers are accepted at all Mediterranean Cruise Cafe classes.
TO SIGN UP FOR A CLASSES please e-mail me.
---
February 27, 2018: Moonlit Skate watercolor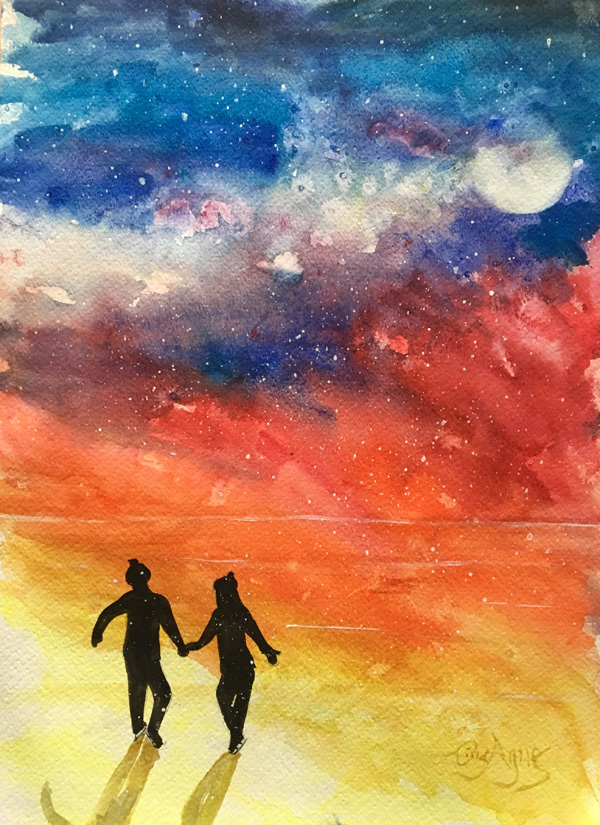 The nights are long and cold, but in MN, we still get out there!  Join us in painting the warm skating scene.
Location: Mediterranean Cruise Cafe, 12500 Nicollet Ave, Burnsville, MN
Time: 6-8:30 p.m.
Price: $26/person with Groupon
---